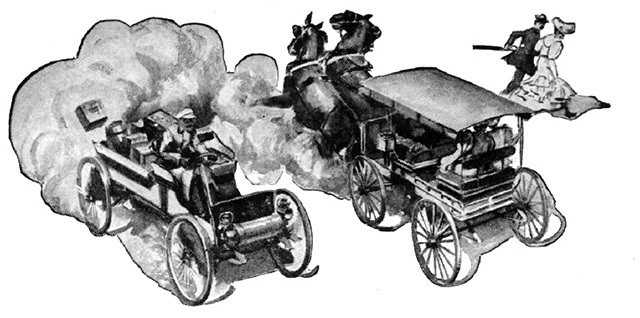 Horses shied at the quaint contraption shown above, as it chugged its way over country roads 40 years ago. It was an early International Truck—called an "Auto-Wagon" in those distant days. It was a pioneer in the truck field.
The men who made those early Internationals were truly pioneers. The going was tough. They had to fight the prejudices of many who were geared to the horse and wagon. And they had to conquer a wilderness of unsolved mechanical and engineering problems.
But the trucks they made, even then, were tough. Just as the International Truck of today is tough, with a built-in toughness that has made International Canada's favorite heavy-duty truck. Yes, registration figures show that more heavy-duty Internationals were sold than any other make, in the ten years before the war.
That old International "Auto- Wagon" was a fine truck, in its day. The heavy-duty International shown below is a fine truck today.
The Internationals of tomorrow will be even finer trucks—in all  sizes, for all hauling needs.
Because our pioneering days are never over. We're constantly pioneering with new improvements. And the result has been—year after year—better trucks.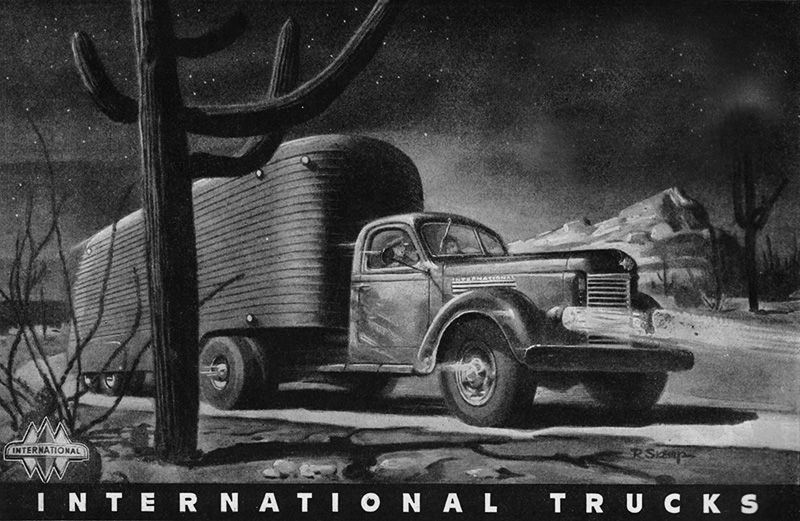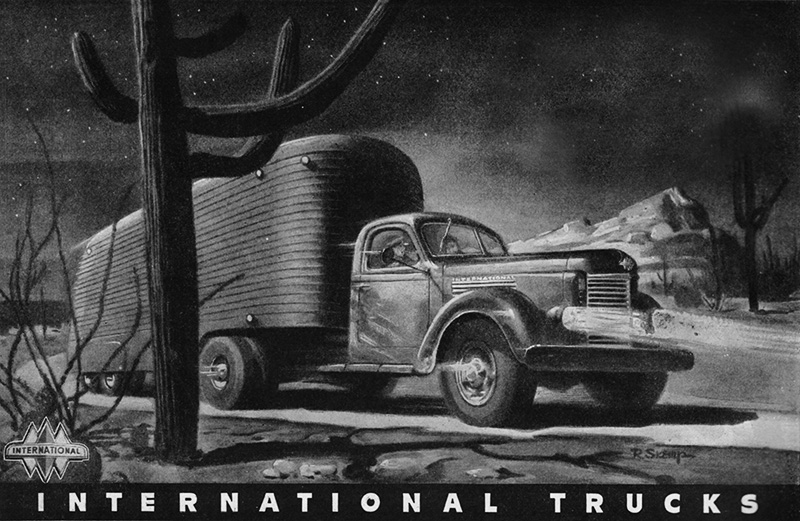 NEW TRUCKS
The government has authorized the manufacture of a limited quantity of trucks for essential civilian hauling. International is building them in medium and heavy-duty sizes. See your International Dealer or Branch for help in making out your application.
OUR JOB TODAY
Lets all remember that our job today—the job of all of us—is to fight harder on the home front… fight on the food front… give to the blood bank… buy extra War Savings Certificates… fight inflation . . . for victory.

(February, 1945)