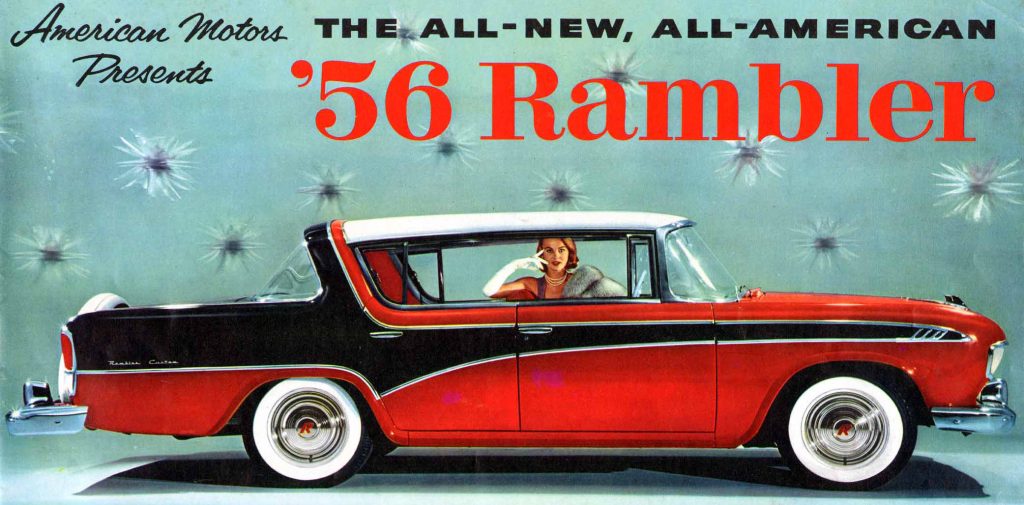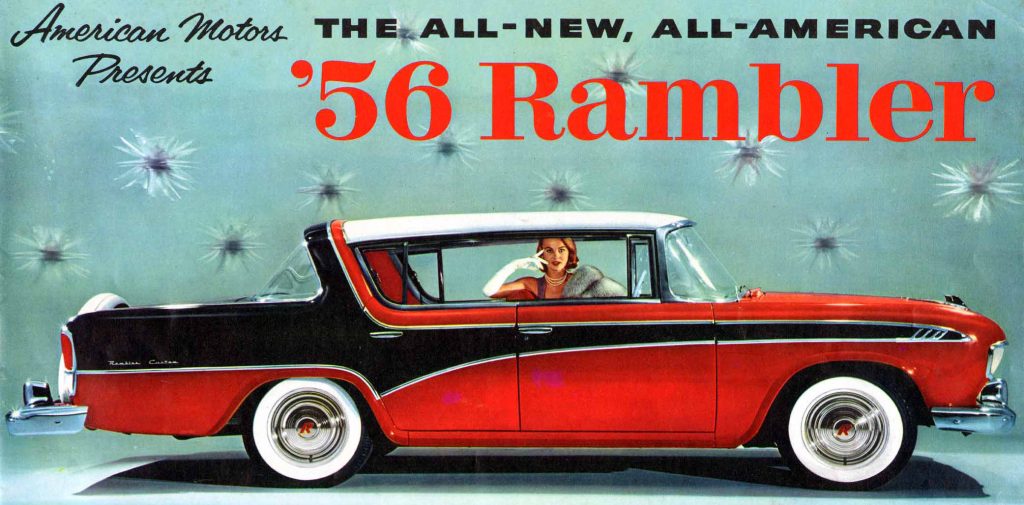 Before you consider other low-priced cars drive the Rambler and may the best car win!
Rambler is the fastest growing car in popularity, and leads all low-priced cars in resale value. Why? In talking to Rambler owners, I find these reasons:
Economy—Did you know Ramblers are so economical you can operate two for less cost than one of most makes?
Because they're smart and "cute as a bug's ear".
Ramblers are more Fun to Drive because of their ease of handling and maneuverability. One multiple car owner recently wrote, "/ drive a larger car but I don't mind confessing that I borrow the wife's Rambler whenever I get a chance because I love to drive it."
They are more versatile, being better suited for personal transportation and yet roomy and comfortable for long distance family trips.
Because they have the superior comfort and safety resulting from the modern engineering that has produced single-unit body and frame construction.
For 1956, we have been most mindful of these facts in bringing out the All-New, All-American Rambler.
Do you like sleek, beautiful styling? Would you like snappy performance with up to 30 miles a gallon? Would you like to get top resale value when you trade? Would you like the extra protection of three-dimensional single-unit construction? Would you like to have a compact, easy to park car with plenty of comfort and room inside?
You can have all this—but you be the judge—slip behind the wheel of a Rambler and see for yourself. I know the car you will buy if you do.
Sincerely,
George Romney
President and Chairman of the Board American Motors Corporation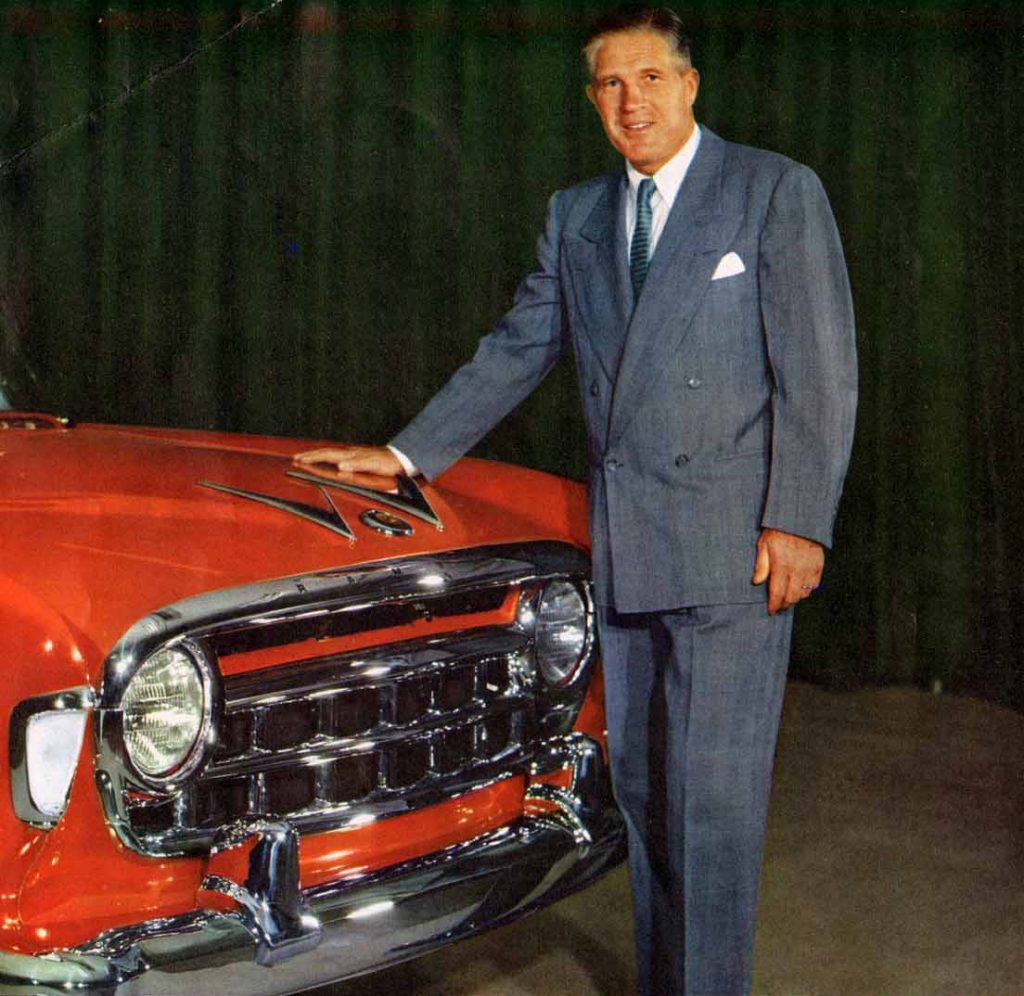 (see the complete 1956 Rambler brochure here)